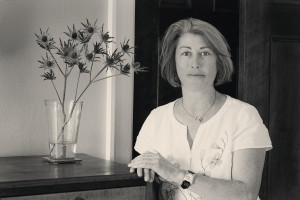 Practitioner:
Maureen McNulty,
Dipl. O.M., MSOM, L.Ac., LMT
Certified acupuncturist (C.Ac.) and massage therapist (LMT) in the State of Wisconsin. Licensed in the State of Florida, (L.Ac., Doctor of Acupuncture). Diplomat in Chinese Medicine (Dipl. O.M.) through the National Certification Committee for Acupuncture and Oriental Medicine (NCCAOM).
I completed graduate school at Midwest College of Oriental Medicine in Chicago, IL, working 920 hours as an intern in a free college-affiliated clinic (20 treatment rooms with patient load averaging 120-150 a day), specializing in acupuncture and herbal medicine. Working under the auspices of MDs, DCs, Licensed Acupuncturists and Herbalists, I provided treatment to patients who presented with a broad range of illnesses and injuries.
In addition to a master's degree, I also earned a Bachelor of Science in Nutrition (BS) degrees from Midwest College of Oriental Medicine. I attended Pacific College of Oriental Medicine in Chicago, Illinois where I received certification in Asian Body Therapy. [My undergraduate studies were in English and Art History at the University of Wisconsin—Milwaukee.]
A partial listing of continuing education classes and seminars I've attended include the following:
"Top Ten Herbal Formulas: Classic and Contemporary Applications," John Chen, OMD, Ph.D.;
"Advanced Tongue Diagnosis," Giovanni Maciocia, OMD, L.Ac.;
"Secondary Channels: Application of Divergent, Muscle & Connecting Channels," Giovanni Maciocia, OMD, L.Ac.;
Chinese Herbal Medicine "The Treatment of Metabolic Syndrome and Leaky Gut Syndrome," Jake Fratkin, OMD;
"East Meets West – Integrating Whole Food Nutrition with Chinese Medicine, " Standard Process, Inc.
"Mei Zen Cosmetic Acupuncture System," Martha Lucas, Ph.D.;
Northwestern Health Sciences University 2014 Great River Symposium and Spring Gathering ("Exploring the Primary Channels," Jeffrey Yuan, OMD and "Using Herbs in Pain Management," John Chen, OMD, Ph.D.);
"Treatment of Orthopedic Conditions," Amy Dickinson, L.Ac.